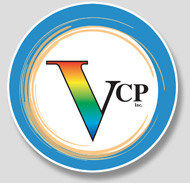 Custom Design Services
With VCP as your Visual Communications Partner, you'll reach your members and prospects with communications materials that are eye-catching, informative and effective!
Attract attention and project your image with quality printed materials and internet technology
Save time and money with a single source for design, printing and mailing
Keep postage costs in line with design that meets postal regulations
Save more with bar coding, list management, sorting and classifying
Founded in 1983, VCP Printing, Inc. has a reputation for quality products and services. From concept to completion, we'll respect your time and budget and produce effective sales and marketing materials that meet your objectives.
Design and printing services:
Corporate image and stationery
Membership cards
Banners, posters and signage
Invitations
Mailers
Brochures
Much more
Lettershop services:
High speed inkjet addressing
Machine inserting
Labeling
RPN affixing
Mailing lists
List enhancement
Tabbing
Stamping
Cutting and folding
Data processing
Fulfillment
Internet services:
Website design
Programming
Website hosting