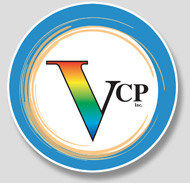 How To Order Postcards and Other Health Club Campaign Items:
Ordering is Easy! Call us at (847) 658-5090 or use our
VCP Contact Form.
Don't need a whole campaign? You can select individual items from any campaign.
Don't need mailing services? We can also provide prices for postcard printing only.
Postcard Campaigns Work!
Times may be tough, but sales donít need to be. You donít want your company to merely survive — we can help you thrive in this economy!
Postcard Campaigns Work!
Postcards:
Designed, Printed & Mailed
For Less Than $0.275 Per Piece, Including Postage!
Give us a call for more information or to place your order today!
We can help you with any other type of individual marketing pieces or full campaign packages! For more information, use our contact form or call us at (847) 658-5090.
Pricing includes:
Graphic Design with 2 rounds of changes
5.5 x 8.5 postcards Printed full color on 12pt C2S paper
Residential saturation mailing list
Full direct mail services
Delivery to 1 post office
Residential Saturation Postage